A large protest took place in Berlin on October 1, 2022, with several thousand participants. The protest started at Oranienplatz in Berlin Kreuzberg. Under the slogan Jin Jiyan Azadi, demonstrators also shouted women's rights are human rights.
Against the Iranian republic
The protesters also made it clear, that they reject an Iranian republic under the current government, where they are forced to wear a hijab.
Solidarity with Mahsa Amini
Also at the protest, solidarity was expressed with Mahsa Amini and many other people in Iran, who died at protests against the government. Several signs were held up with slogans like "Mullahs out, against a Mullah regime" and "for a free Iran".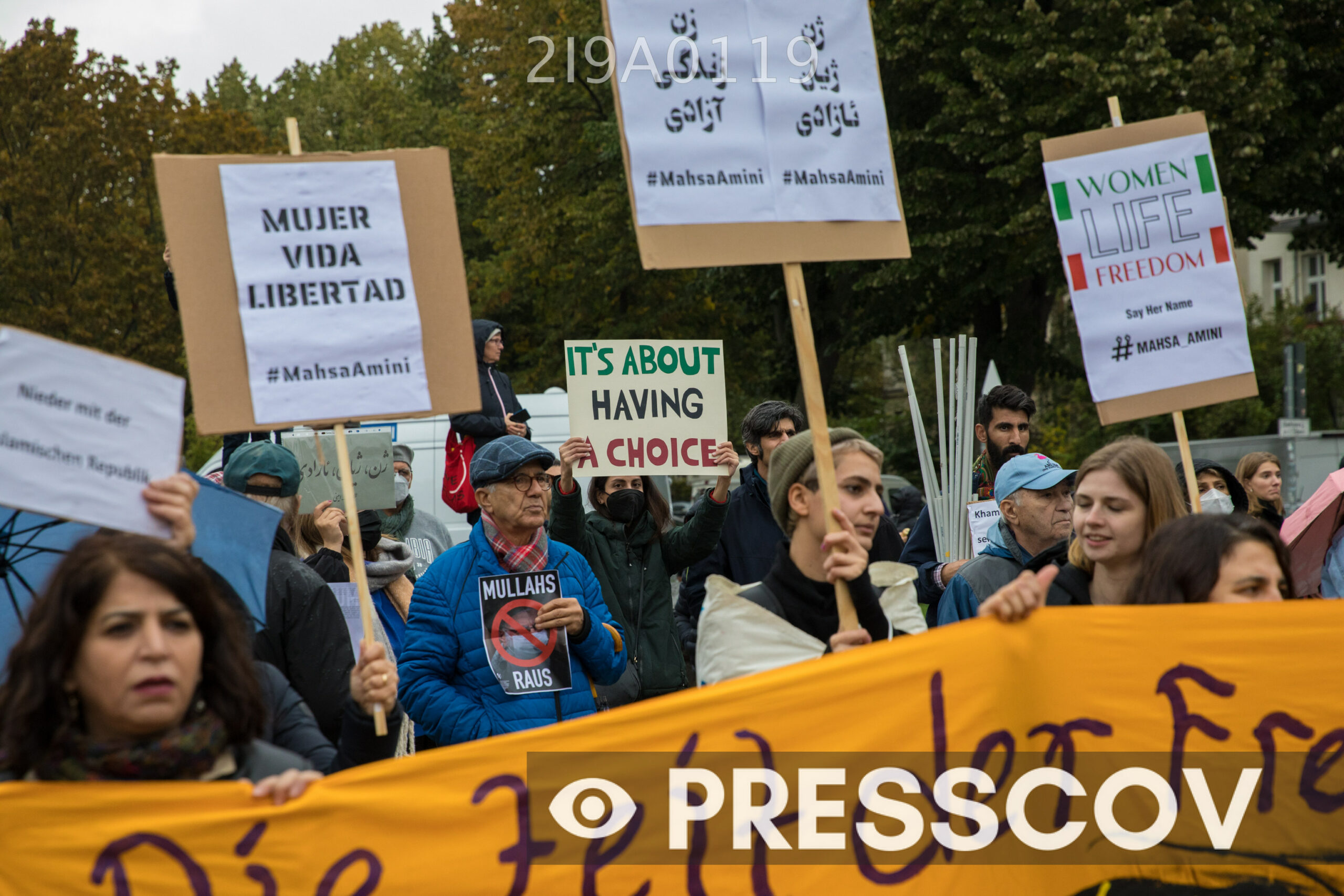 The full story about Mahsa Amini
Mahsa Amini was an Iranian woman of Kurdish descent. She was arrested by Iran's morality police for not wearing the hijāb correctly in public. Two hours after her arrest, she was taken by ambulance from the police station to a hospital. According to the police, she had suffered a heart attack and a stroke. At the hospital, she was in a coma for three days before she died. A CT scan of her head shows hemorrhage, cerebral edema, and, contradicting official claims, a broken bone.
Mahsa Amini's death and police violence
Her death, in the context of a government campaign to more strictly enforce Islamic dress codes, led to public protests against state violence against women and against Iran's inadequate women's rights. Many people see police violence as the only plausible explanation for the young woman's death, which also received a great deal of international media and political attention.